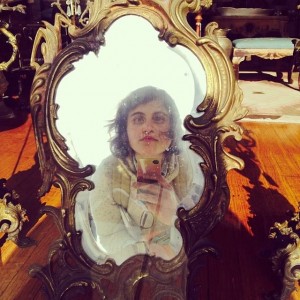 Alicia Eler is a Los Angeles-based writer who publishes journalism, cultural criticism, essays, and fiction in outlets around the world.
Alicia's coverage of selfie culture is featured in New York Magazine, Washington Post, Psychology Today, Gigaom, and Colorlines, and her fictional writings on adolescent sexualities appear in Illuminati Girl Gang and Projecttile Lit. As an art critic, she is quoted in Buzzfeed, PerezHilton.com, ARTINFO, VICE Magazine, and Chicago Magazine.
Her art criticism and journalism can be found in Art21, Artforum, Art Papers, Raw Vision Magazine UK, and Salon, and her stories have been discussed on the Rachel Maddow Show and MSNBC's Hardball with Chris Matthews.
She is currently a writer & critic for Hyperallergic, the world's best loved artblogazine. When she's not writing about art, she's lecturing about selfies everywhere. Find her tweeting and Instagramming at @aliciaeler.