Here is a collection of Baumshaquita Siegel's two most famous raps! Please enjoy and don't steal.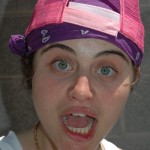 Cheap Thrills 'N Dolla Billz
Cheap thrills and dolla' billz
Manufactured pleasure and double spills
I can't tell you where you're going
but I'll see you when you get there
Dollar Items and fiesta time
that's all the rhyme
I gotta draw the line between selfishness and selflessness
between giving it all and giving it up
Will someone please take me to the next wheel
Where more will be consumed
and more will be revealed
Because that's how I'll be healed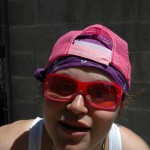 You'll Be Found
We are arbiters of culture
Criss cross your vulture
I don't know what you been missin'
But I can't hope that you ain't been pissin'
away your life and your dreams and your money
to hop around and follow a bunny, honey.
Stop what you're doing
Wake up and turn around
Stop looking so hard
and you'll be found