I had the delightful pleasure of participating in Chicago-based artist Marie Walz's live performance art piece, "Nick Rhodes/Outer Space/Waffle" (2011) at Food & Performance: A Showcase of Performance Art involving Edibles.
Nick Rhodes/Outer Space/Waffle
Red Velvet Waffles
by Marie Walz
performers: Alicia Eler, Gabe Sopocy, Lara Oppenheimer, Marie Walz, Megan Milks
Artist Statement by Marie Walz
This performance is an offshoot of a Tumblr blog meme, which in turn, is an iteration of this meme. This is part of a larger group of works that I have been creating since 2006, on the topic of celebrity, fan communities and internet memes, specifically relating to Duran Duran. The performance attempts to both bring a static, internet-only space "to life", and in doing so, collapse the meme upon itself. In choosing a has-been, obscure pop star from the 80's (but who has great significance to me) I hope to communicate that the identity of the pop star is not important– but the fact of his pop stardom, which could be interchangeable with any other pop star. The waffles will be created and served by Nick Rhodes impersonators, with a custom backdrop. The recipe for the waffles is provided by Nick Rhodes's ex-wife, who happens to be a personal chef in LA, adding another layer of obsessiveness/intimacy to the process.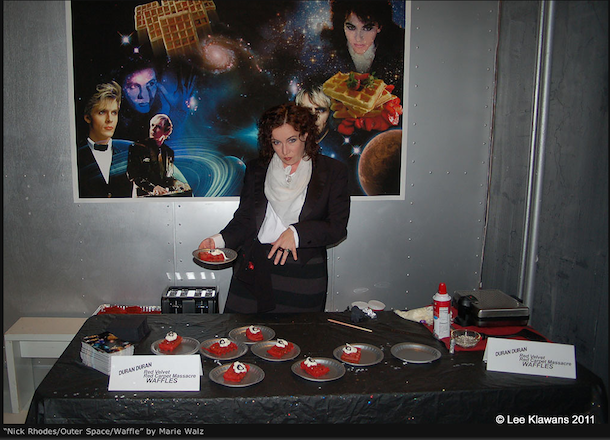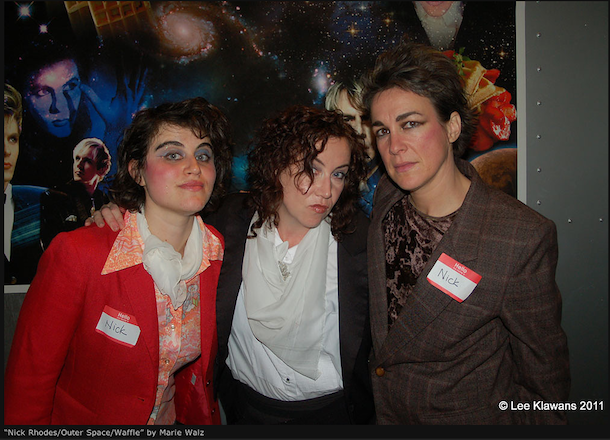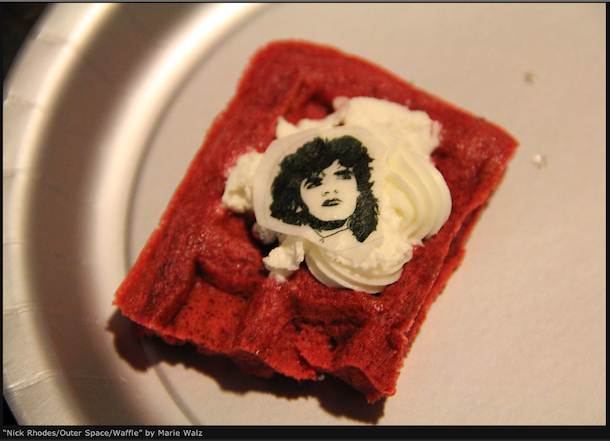 For more information about Food & Performance, go here: http://www.foodperformance.org/index.html