Writer Alicia Eler profiles Chicago artists Dawoud Bey, Jeanne Dunning, Aay Preston-Myint and Doug Ischar for the top 50 list.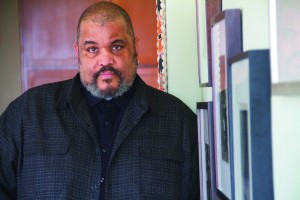 Number 8: Dawoud Bey
One of Dawoud Bey's earliest photographic memories is a book called "The Movement," which his family brought home after a James Baldwin speech. "There were photographs of black people being lynched and burned while families crowded around, looking at the camera, smiling and enjoying themselves as if they were at a picnic," says Bey. "The sheer horror of those pictures—and the way they implicated the photographer—was something I never forgot." Since working as a photographer, first in Harlem in the 1970s and then in Chicago in 1998, Bey has succeeded in creating a new realism that includes positive images of black people. Bey is not a social documentarian but a humanist. This practice has lent itself to community involvement and supporting young emerging Chicago artists with exhibitions at the Hyde Park Art Center. Although his interests take him all over the world, such as his recent project in Birmingham, Alabama, on the fiftieth anniversary of the church bombings there, we cannot imagine a Chicago without the warmth of Dawoud Bey's presence.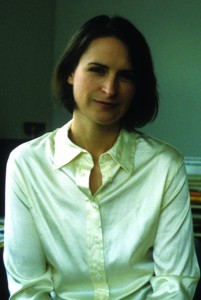 Number 26: Jeanne Dunning
In the 1980s and nineties, Jeanne Dunning created images of the body that turned gender inside-out, and she was among the first to pick up a camera, without formal training, and use photography as a tool of conceptual art. It was a backlash against the reigning Imagist painters, and Dunning fought to diversify Chicago's art scene with new tactics and topics. When these artworks debuted, they caused double takes: Is that a human orifice, or a tunnel of hands? Is that the back of a woman's hair, or a formal portrait of a penis? Is that a mustache or a vagina? Dunning received local and international acclaim for these gender flips, but in today's trans-happy world, they might seem routine. As a professor at Northwestern University, she influences younger generations to experiment with ideas and media, and now, her legacy is coming into focus. She is included in "The Great Refusal: Taking on New Queer Aesthetics" at the Sullivan Galleries.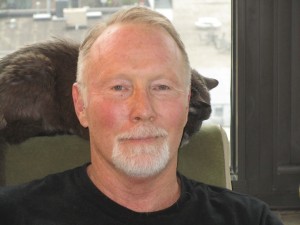 Number 28: Doug Ischar
In the mid-1980s, Doug Ischar documented beautiful, toned men lounging on staggered gray cement rocks. The scene was not an ancient Greek orgy remake but a secluded gay beach in the heart of the city during the height of the AIDS crisis. Ischar kept these color photos to himself until recently. He pulled them out of the closet for exhibitions at Estudiotres and then at Golden Gallery, which brought attention to Ischar's art practice but also his amazing trove of documentary photography from a bygone era. Perhaps as a pun on the Belmont Rocks, Ischar says he's been teaching since "the Stone Age," at UIC, for twenty-two years. He's become a mentor to a younger generation of artists who are similarly interested in probing queer histories and desires, such as Elijah Burgher and John Neff. Ischar is currently working on a video based on two adaptations of "The Son of Tarzan," from the 1920s and the 1950s. "I've combined them in these crazy ways, trying to tease out the homoeroticism, and also colonialist assumptions," Ischar says. "But it's also personal—this was the first time I got to see hot guys with their shirts off." Ischar will screen his four most recent videos at Columbia College's Ferguson Auditorium on October 5 at 8pm.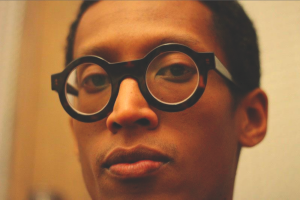 Number 41: Aay Preston-Myint
Aay Preston-Myint is best known for his collaborative art experiments-turned-celebrations, such as queer dance party Chances Dances, the queer arts grant Critical Fierceness, the bookstore/studio/gallery No Coast, and the art publication Monsters + Dust. Much of his artwork, from the collaborations to his own studio sculptures, are focused on critiquing identity and politics through material engagement—but the critique is always pleasurable. His sculpture, "Of Their Slaves, and Of Their Marriages," which was included in a recent group show at Andrew Rafacz Gallery, turned a map of Utopia into a sculpture topped with delicious cake. In a nutshell, that is exactly what Aay's practice molds into: A look at queer utopias, and an ability to produce art experiences that may or may not become art objects. Currently, his work is included in "All Good Things Become Wild and Free" curated by Danny Orendorff at Carthage College.
For the full list of "Art 50: Chicago's Artists' Artists," please visit Newcity Newspaper: http://art.newcity.com/2012/09/19/art-50-chicagos-artists-artists/