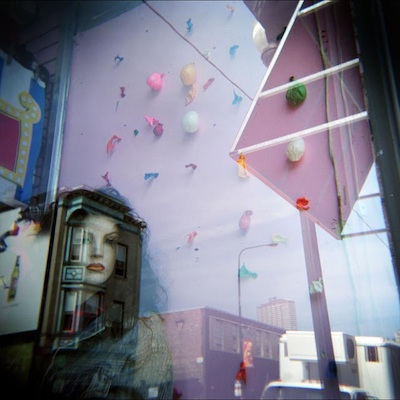 How I Got Back to My Real Passion
It was only after the third month of volunteering at an after-school photography class that I had my "Aha!" art moment. I was helping teens curate a show of their self-portraits into a local art space in gritty downtown Springfield, MA. Witnessing the build of excitement triggered by self-expression, creative feedback and the pending debut of the work, I realized I wanted to be this giddy more often. It took me two years to save up enough to leave my newspaper job and start down a more creative path. While being a photojournalist was never dull, not every story left you with a good feeling. While covering world-changing events, professional sports and photographing notables was exciting, the ambulance-chasing and crime coverage never felt right to me.  Getting back to being creative and having the time to develop a project seemed infinitely more appealing to me than constantly chasing stories and living under never-ending deadlines.
The plan was simple- leave Massachusetts after eight years in newspapers and move to Chicago. I had visited the city countless times after moving to the Midwest from The Netherlands at age seven. The museums, public sculptures and endless independent galleries gave the place a feeling of artistic potential. I didn't know it at the time but Chicago has the third largest creative economy in the U.S., sporting 150,000 jobs in that sector alone.
Read the full story on Chicago Artists Resource: http://www.chicagoartistsresource.org/visual-arts/node/46164/