My new short story ALTAR OF ADOLESCENCE is now available on Projecttile Literary Magazine. Teaser below. 😉
I. When I speak to my adolescent self, it goes a little something like this…
I am a teenager and I worship false idols.
I fell in love with Katy Perry as soon as she told me I made her "feel like she was living a teenage dream" because of "the way I turn her on."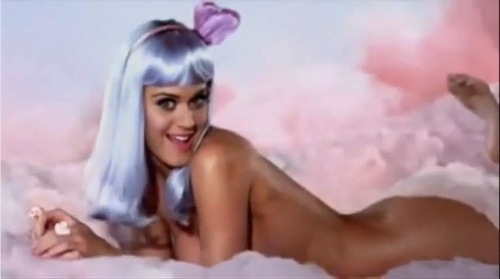 I eat cotton candy and whipped cream and rainbow-colored sprinkles because they're sweet and I like the sugar rush.
I walk on a cloud of naïveté.
I stop at the convenience store to read Seventeen, Teen Beat, J-14, M,Popstar!, Twist and Teen Vogue.
I dream about Justin Bieber leaving Selena Gomez for me, and I pray the baby isn't his.
II. Greetings My Love, You're In Candyland
I find myself in Candyland, where I finally meet Katy Perry. She approaches me wearing a dress made entirely of pink cotton candy. Her mouth is permanently stuck in an "O." She says nothing, only hums at a pitch that gets higher and higher until it turns into a deafening scream. I cover my ears and scream. There is a peppermint candy cane hanging from her right ear. A scoop of strawberry ice cream melts on top of her pink hair. She bends over, drips ice cream onto my left shoe, and then scurries away into the candycane forest. She climbs a Twizzler rope. (I see her snow white ass pop out from underneath her effervescent dress. I guess the cotton candy isn't sticky enough.) At the top, she exits onto a blue cotton-candy cloud whose texture is much thicker than her pink cotton-candy dress. She lies down, removes her candy, and poses like Manet's Olympia. Then she looks down at me, rainbow sprinkles in her eyes. I shoot whipped cream straight up into the blue sky.
Read the eight remaining parts of this teenage dream on Projecttile Lit: 
http://projecttile.tumblr.com/post/59627080938/the-altar-of-adolescence-a-teenage-dream-by