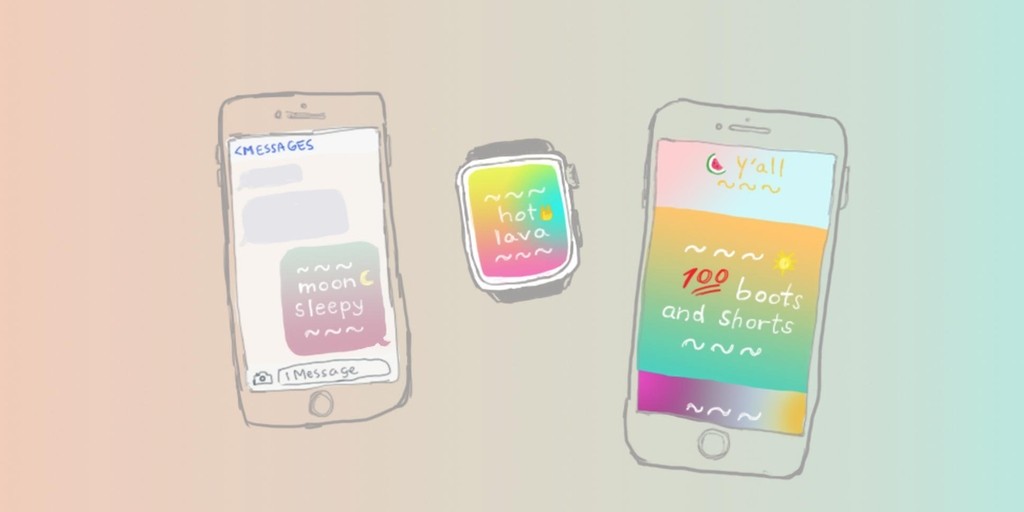 We all feel vibes, using that catchall word to casually describe when we first meet someone IRL (or URL) and get a sense of their energy.
Surely we all know which vibes we like and which we don't, and then decide if we want to hang around and quietly absorb.
Vibes is also the name of an app created by San Francisco-based technologists Kate Losse and Amelia Greenhall, who met at a feminist hackerspace two years ago. They liked each other's IRL vibes, started talking, and then realized that they had a lot in common. Losse was an early employee at Facebook, where she worked for five years and saw the birth of modern day social media. Greenhall has a background in electrical engineering and art, and had been working at startups doing product design. They started talking about the idea for Vibes, a messaging app based around #feels that didn't feel as publicly performative as other social apps.
Essentially, Vibes came out of the gaps in social media that Losse and Greenhall kept seeing elsewhere. "On LinkedIn, Facebook and Twitter, you have to perform for this very large public you can't really see and it's both political and professional," says Losse. "And Twitter has become more of a public square for politics."
Losse and Greenhall felt like there was something missing in all of this socializing.
Read the full story on Daily Dot Tech: http://www.dailydot.com/technology/vibes-ios-app/