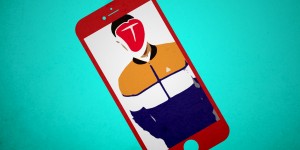 If you've ever had the thought, "Ugh, I feel like a piece of meat!" while swiping on Tinder, rest assured that you are not alone in this meatspace. Others feel your pain—though, chances are, they'd like to feel your flesh, too.
To cope with this dichotomy, there's MeatFace, a new tongue-in-cheek viral campaign and dating app intervention that gives everyone the opportunity to stop treating other people like objects and start a real conversation. And it all begins with turning your profile pic into an avatar steak.
Anyone can go to MeatFace.me and take a MeatFace selfie using the site's interface; or you could just upload an old selfie and throw some meat on it. From there, open up your Tinder/Bumble/Hinge/HER/other dating app and swap out one or all of your profile pictures for the meatface(s) you made. And viola! You've finally become the piece of meat that you've likely made others into. Feels great, right?
Read the full story here: http://www.dailydot.com/irl/tinder-meat-face/