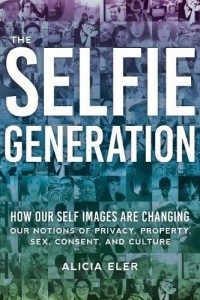 The Selfie Generation Hits Stores Nov 7th!
Whether it's Kim Kardashian uploading picture after picture to Instagram or your roommate posting a mid-vacation shot to Facebook, selfies receive mixed reactions.
Millennial Alicia Eler's The Selfie Generation is the first book to delve fully into this ubiquitous and much-maligned part of social media, including why people take them in the first place and the ways they can change how we see ourselves. More than just a picture, they are an important part of how we live today.