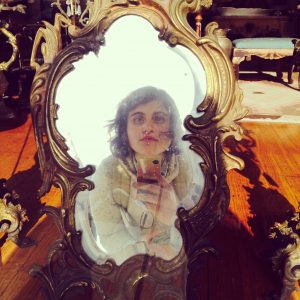 Alicia Eler is the author of The Selfie Generation: How Our Self-Images Are Changing Our Notions of Privacy, Sex, Consent, and Culture. She is the visual art critic/arts reporter at the Minneapolis Star Tribune. Her cultural criticism and reporting are published in the Guardian, GLAMOUR, Harper's Bazaar, New York Magazine, CNN, LA Weekly, Chicago Tribune, Chicago Sun-Times, New Inquiry, Hyperallergic, Aperture, MAXIM, Art21 Magazine, and Artforum. Her work is quoted in New York Times, New Yorker, The Atlantic, Le Monde, Perez Hilton, BuzzFeed and Gawker (RIP). Eler is cited as a selfie expert in WIRED Magazine, BBC, Washington Post and New York Magazine. Alicia grew up in Skokie, Illinois, just north of Chicago, and received a BA in Art History from Oberlin College. She lives in Minneapolis.
Contact her at alicia [dot] eler [at] gmail [dot] com. Find her on Twitter and Instagram at @aliciaeler.
Literary Representation: Caitlin McDonald, Donald Maass Literary Agency.